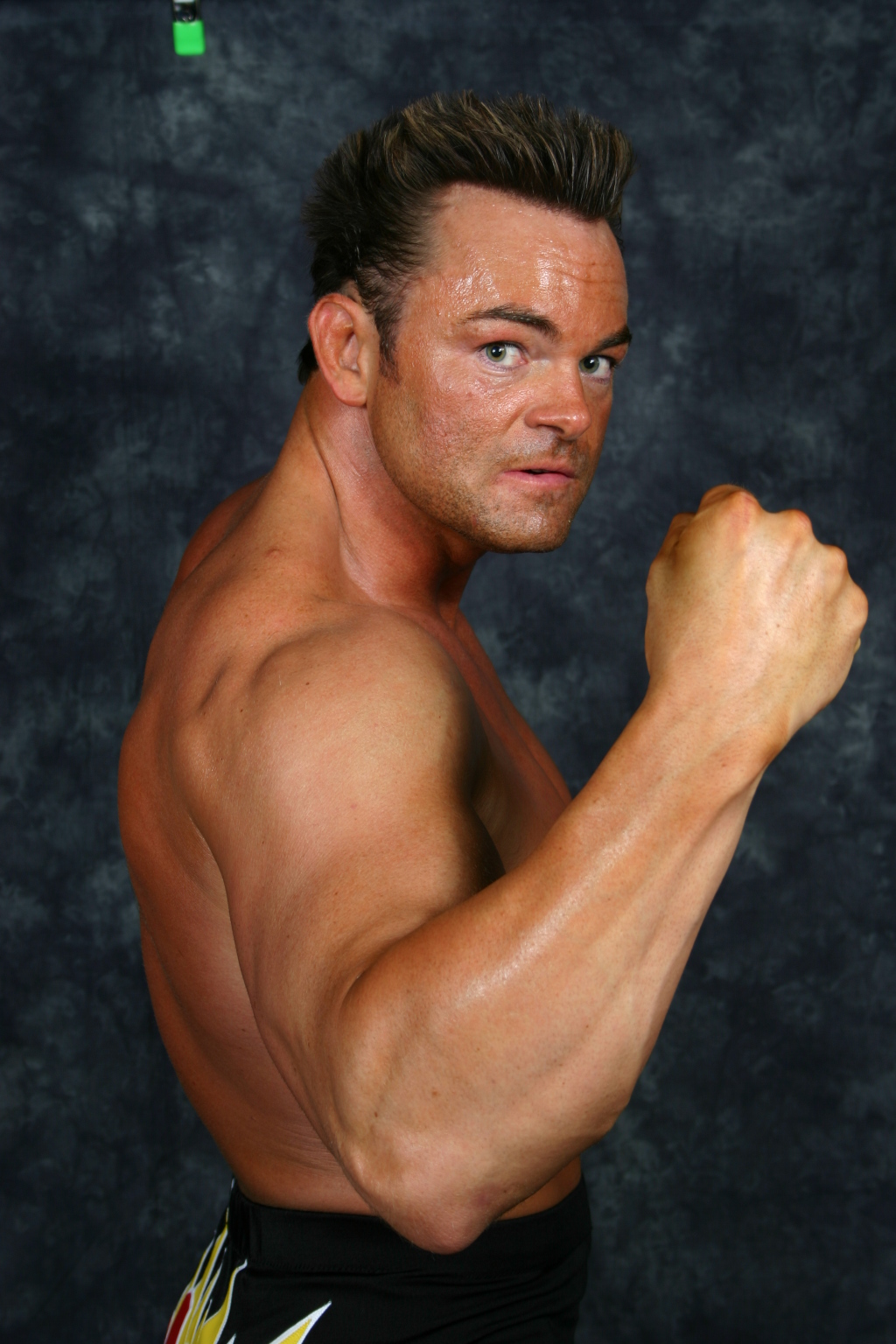 A Message from Shawn Stasiak
I'm back.
From the very beginning of my life I always knew that I wanted to take after my father Stan "The Man" Stasiak and become a professional wrestler.  He was one of the pioneers of the wrestling industry, the fifth wrestler in WWE history to become what was then the WWWF champion.  This had a huge influence on me wanting to get into the wrestling business myself.
The other aspiring career that I always had my eyes on throughout the years was to become a doctor of chiropractic.  Today, ladies and gentlemen, that is what I have become. It didn't come easy.  In fact, nothing in my life including my wrestling career came easy.  I had to work very hard to attain both of those career titles.  While wrestling was hard on my body physically, chiropractic school was the hardest thing mentally I ever had to endure.  Talk about a humbling experience and having to reach deep down to see what kind of character I really had.
I committed myself to completing four years of chiropractic medical school and still finding the time and energy to push myself in the gym, at times feeling mentally and physically drained, but always pushing forward determined to achieve my goal of becoming a chiropractor. I stayed physically fit, knowing this would actually make me a more productive student mentally.
During this time away from the mainstream, I also developed a very strong spiritual connection, becoming a more complete and well rounded person. One could say that being released from the WWE back in 2002 was the absolute best thing that ever could have happened for me.  At the time of my release I was a little down and discouraged, but soon after I realized that this was suppose to happen and in essence truly a blessing in disguise.
Not only did this time away give me the opportunity to pursue becoming a doctor of chiropractic, but, more importantly, it gave me the opportunity to endure trials and tribulations to become a stronger person and a better man.  It gave me the opportunity to reflect back not only on my wrestling career but on my entire life.  I realized the mistakes I made in the past.  I am only human.  However, I have learned from them.  Today, I can honestly say that I am stronger both mentally and spiritually than ever before.  With all of this being said, don't kid yourself I still get an itch from time to time to make a return to the wrestling world. It's in my bloodline.  How could it not be?  I made a deal with myself though: I have absolutely no interest in performing for any wrestling promotion unless it is something of good merit.  I must make a significant impact.  I don't want to waste my time and talents, as well as waste a wrestling company's time.  There is no logic to that.  Besides, been there, done that already.
I am very grateful for the opportunities that I was given to wrestle for the two biggest wrestling companies in the world.  If the right opportunity in the wrestling business doesn't present itself in the future, then I trust that it is an insight and guidance from a higher power that it just was not meant to happen. Everything does happen for a reason. I truly believe that I was placed on this planet to do something other than entertain millions of fans on TV.  Yes, it's great to entertain millions of people, but it is something so much more to make a difference in millions of people's lives for the better from a physical and mental health standpoint.  That brings me to this point. I have entered a profession that allows me the opportunity to help heal people with my hands.
While being a doctor of chiropractic is a science, art, and philosophy, most importantly it is a blessing and a gift.  Though there is a place for most medical professions dealing with the healing arts, chiropractic is by far the most purest and holistic form. Aligning the spine to take away nervous system interferences can dramatically improve ones quality of life and play a major role in preventing future diseases from developing.  I also have the opportunity to advice, educate, and inspire others to make the right life choices when dealing with their health and wellness.  This is my new found vision and I am excited about the changes I plan on making in as many people as I can in a positive way. That in essence is my mission statement.
I am here to make as many positive changes in peoples lives mentally, physically, and spiritually.
Since I have been away from main stream televised wrestling and apart from going back to school to become a chiropractor, I still remain very physically active.  I am now in the best fit shape of my life.  I train a lot differently and my diet has changed to fit a more healthy lifestyle from the inside out.  I do a lot of conditioning and circuit style training to make an emphasis in being leaner, trimmer, and just more healthy overall.  I still perform on smaller wrestling venues from time to time and am currently preparing myself to make a move towards a film, commercial, and inspirational speaking career. I recently took part and starred in a documentary entitled Shawn Stasiak Determined. It captures the essence of who I am. I feel those who view it will gain much insight into themselves and the life experience and be able to walk away with something of substance.  It is a culmination of my life, showing aspects that have never been expressed in a public view, taking you into my world, including the wrestling ring, the chiropractic office, and the gym, with in-depth discussions on my personal life journey and the things I have learned that I believe can be of value, no matter your age, gender, or profession. I discuss such things as the power of your mind in finding life happiness, goal-setting, and discovering and achieving your visions, be it physical, career or personal-related, with an emphasis on using regular exercise, healthy eating, and a positive outlook to ultimately live a more enriching, fulfilling life. To order a copy of the film, go to bookshawnstasiak@yahoo.com and leave an email request with an address for the DVD to be sent to.
Well, that's it for now.  It's going to be a new and exciting ride on this continuous journey of life, and I would like to share this journey with as many of you as there is interest.  You are all welcome to my world.  And my world is not much different than yours in the fact that we are all connected by a higher intelligence.  We are all one.  Now, let me leave you with something to say to yourself every day, something I believe that will be the first step to set you on the path of your true destiny if you don't feel you are already there, something to say even if you are full of positive energy. Say these simple words…
I feel healthy!!!
I feel happy!!!
I feel fantastic!!!
And you will….
Shawn Stasiak